COMPANY INFORMATION
OUR MISSION AND COMMITMENT TO YOU
Elite Abrasives has a history of providing top quality products at a price our customers love. The demand from customers for improved surface finishes drove us to delve deeply into the field of abrasives. We have become very knowledgeable in the field of abrasives and manufacture Flap Discs, Clean & Strip-It Discs, Surface Conditioning Discs, Quick Change Discs, Sanding Belts, and Resin Fiber Discs. Our products are used to grind, cut, blend, and polish metal and a variety of other materials. Each of our products performance is outstanding and is priced extremely competitively.
Our products are manufactured on the same machines, with the same high performance base materials, resins, adhesives and backings as our top performing competitors. We believe in a fair pricing model and sell our premium products at a fraction of the cost of our top performing competitors. We provide the expertise and the product, and you save money from comparable products.
MISSION
It has always been our mission to provide superior performing products which solve complex machining challenges for the metalworking industry. We are dedicated to our customers and the industry as a whole and combine ongoing, continuous improvement processes. Our lead-by-example culture has allowed us to provide exceptional customer service, build long lasting customer relationships and manufacture the highest abrasives and cutting tools in the industry.
CUSTOMER SERVICE
Elite Abrasives believes that excuses will only satisfy the person using them. That's why you won't be getting any from us. We recognize that our loyal customer base is why we are in business. While every company strives for perfection, it's much more important how we treat you if something goes wrong. Our team is trained to provide exceptional service, ensuring accuracy and timeliness while providing a high level of professionalism. We know that a single day of downtime can cost a company thousands of dollars when they are waiting on a replacement. That's why we stock and offer same day shipping of our in stock items.
PERFORMANCE
We don't sacrifice performance just to lower our costs. Our promise is that we won't ever compromise quality and performance for profit. We use proven performing materials, manufactured by German-built CNC controlled machines, to to achieve the highest quality. You'll notice our performance, and save money while doing so. Our rapid growth and success in the global marketplace is based on a very simple formula; provide premium performance products at a fair price with extraordinary technical support. We will continue to pursue this strategy. If you need any assistance for your application, please contact us.
MEET OUR TEAM
Our employees are a team of experts. We have the distinct advantage of having and retaining employees with a vast wealth of experience and provide in-shop cross position training in a way few companies match. Our senior level employees on the production floor each have 20-30 years of end mill production under their belts. Combined, they have more than 250 years. We believe that says volumes for how we stay ahead of the crowd. Our experts have turned out to be our greatest asset when one considers the quality differences between our end mill manufacturing environment and the competitions. With cutting tool engineers on staff who can develop complex programs to machine precision carbide end mills with the highest tolerances, we are always the go-to resource for our customers when technical experience is required.
  IDENTIFY APPLICATION METHOD
Through careful analysis of the part, mold or fixture workpiece our experts are able to determine the most efficient method of material removal and proper finish. Working backwards, we design a manufacturing process which optimizes performance, improves cycle time and promotes quality.
  ANALYZE DESIRED OUTCOME
Speed, quality, quantity and expense are the biggest determining factors in manufacturing results. By asking the right questions and listening to our customers we can find the right fit and balance to create value.
  DETERMINE PERFORMANCE VALUE LEVEL
Enhancements can always be made, but don't always deliver value.  We pride ourselves on not only being an expert resource for  any need you may have, but also in being a fair and honest partner in building value through the entire supply chain.
  SELECT ADVANCED PRODUCT MATERIAL
Once the workpiece process, material and performance is determined, we can analyze the properties and cost of the available grades of premium products that we offer that would work best for your application. We are always here for you with any questions you may have.
TESTIMONIALS
Seeing is believing. That's why we've included testimonials and real-life reviews of our product performance and cost reductions. Collaboration has always been our key to success. We've included profiles of some of our partnered distributors and their stories of how both our products and our technical expertise has helped their manufacturing customers.
TRADE & MARKET
Nearly 7,000 distributors worldwide and hundreds of thousands of end users can't be wrong.
The manufacturing and materials industry is changing at an unprecedented pace and simply saying we supply products to the metalworking industry would leave out a large portion of our customer base. Our products have been used in every application imaginable, from jewelry to precision manufacturing of custom nuclear reactor parts. A few of the industries we serve are:

Hard Milling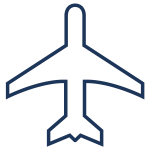 Aerospace

Tool & Die

Medical

Automotive

Dept. of Defense

Casting & Foundries

General Machining

Electronics

Agriculture

Furniture / Wood

Energy